Growth Story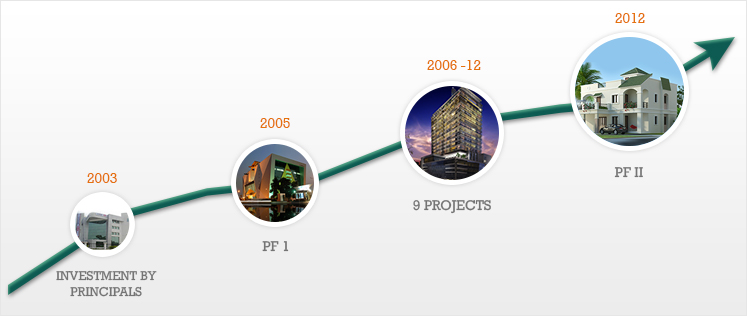 Milestones
2012
Pragnya Group successfully raised and closed its second fund – Pragnya Fund II.
2010
By 2010, Pragnya Group has invested in 7 residential and commercial developments in India and Sri Lanka to deliver a total BUA of over 13 MN sft and completed its investments from Pragnya Fund 1.
2006
In 2006, Pragnya Group made its first investment in L&T Tech Park to develop an IT/ITES commercial building in the Infopark SEZ, Kochi.
2005
Pragnya Group successfully raised its first fund – Pragnya Fund 1 for investment in real estate opportunities in India and Sri Lanka.
2003
Pragnya Group commenced its investments in Indian real estate by investing in three 'built-to-suit' developments for the outsourcing arm of HSBC in Visakhapatnam, Kolkata and Colombo.